HLNDC
-
Navigate Difficult Conversations
1027687
Navigate Difficult Conversations
Are some conversations simply too difficult to manage – or do you wish you had handled a particular discussion differently? As we navigate meetings, interactions both professional and personal, as well as situations where consensus or strategic decisions need to be collectively agreed upon, making certain our message is received as intended can be a significant challenge. Moving from face-to-face conversations to virtual environments adds an additional layer of complexity that is often unfamiliar and can be riddled with potential pitfalls.
Explore different approaches to communication and uncover personal triggers within difficult conversations. You will learn about the importance of flexibility in approach, and why being curious can help move a conversation from disagreement to mutual understanding. This course is intended to provide learners with new skills, knowledge and tools to support effective communication.
Learning Outcomes:
Understand the elements of productive conversations and best practices for sharing perspectives
Assess your communication style and how to improve
Plan your approach ahead of time
Provide feedback from a neutral place and receive feedback gracefully
Effectively communicate even when emotions and conflict are involved
Manage competition and the pull to win within conversations
Navigate emotions, personality differences, and challenging behaviours
Define desired outcomes for your conversations then achieve them
Skills and Competencies Gained:
Communicating During Conflict
Influence Through Conversation
Productive Feedback
Navigating Emotions and Differences
Summary:
Number of hours: 14 hours
Assessment: Participation; 80% attendance of each day
Previous education required: None
Delivery: Remote
Achievement: Navigate Difficult Conversations Microcredential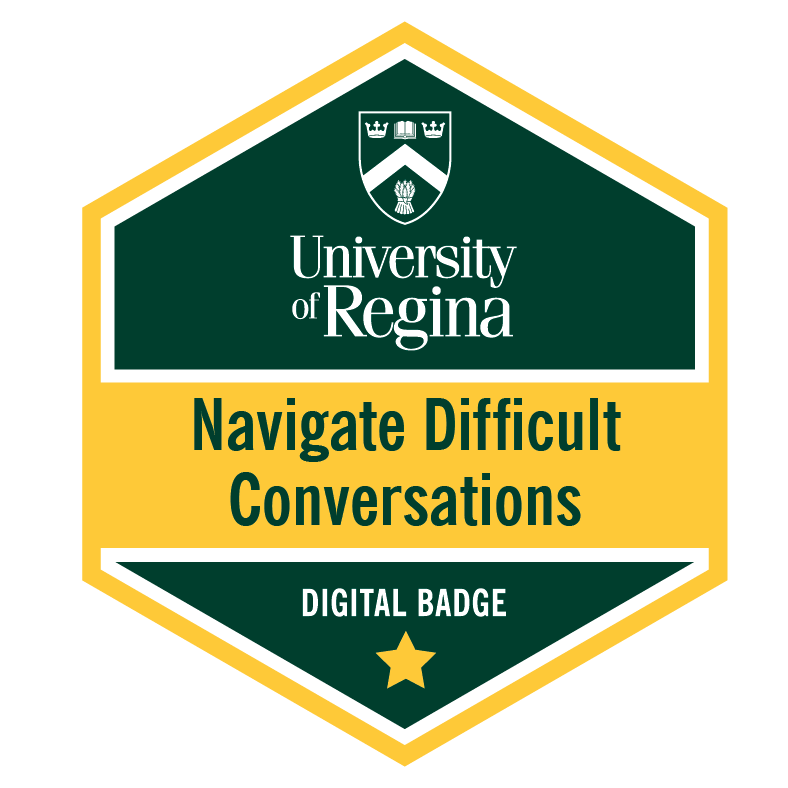 Applies Towards the Following Certificates
Enrol Now - Select a section to enrol in
Required fields are indicated by .