BCPPS
-
Presentation & Public Speaking
1027689
Presentation & Public Speaking
Have you ever admired a speaker for their finesse or ability to capture an audience's attention and wished you could do the same?
Learn proven strategies for taking your presentation to the next level. Whether speaking in a team meeting, delivering a proposal to a prospective client, or presenting to a large audience at a conference or event, professional public speaking skills will help build your confidence, assist in the delivery of your message, persuade others and generate enthusiasm.
This course is designed to help you overcome personal challenges such as fear and apprehension, while developing your own personal style and voice. With your enhanced preparation and delivery skills, you will become a presenter others hope to emulate.
Learning Outcomes:
Understand different public speaking strategies and when to apply them
Overcome personal challenges such as fear and apprehension
Apply best practices in preparation and delivery
Adapt stylistically to different circumstances and audiences
Prepare for unexpected and difficult circumstances
Implement strategies for effective persuasion
Skills and Competencies Gained:
Confident Public Speaking
Effective Storytelling
Audience Engagement
Speech Planning & Preparation
Persuasive Communications
Summary:
Number of hours: 14 hours
Assessment: Participation; 80% attendance of each day
Previous education required: None
Delivery: Remote
Achievement: Presentation & Public Speaking Microcredential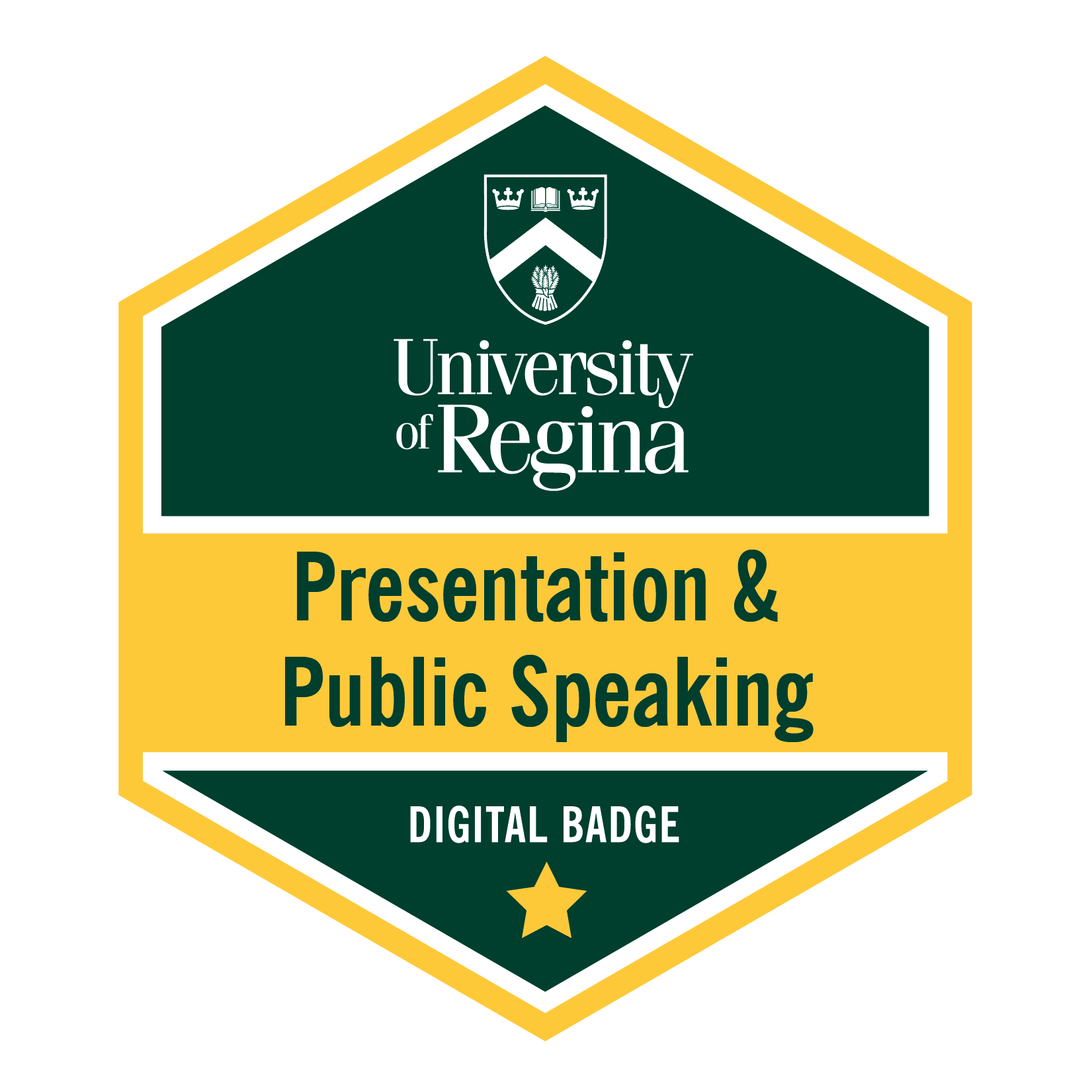 Applies Towards the Following Certificates
Enrol Now - Select a section to enrol in
Required fields are indicated by .